About us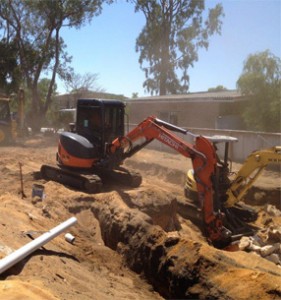 After working in the Transport / Logistic business for over 15 years Owner Operator David Crook started 3KD Contracting in 2005.   David is highly skilled and trained in operating machinery to achieve optimal levels of performance, together with his solid work ethic and ability to get the job done 3KD Contracting quickly achieved a reputation for reliable quality work.
3KD Contracting started out with a K9-4 Dingo and quickly added Bobcats, Excavators, Tipper Trucks and Pig Trailers, now offering our customers a complete range of machinery and equipment to undertake all aspects of Commercial, Industrial and Domestic Earthworks.
We are constantly evolving and striving to meet the demands of our customers' needs.